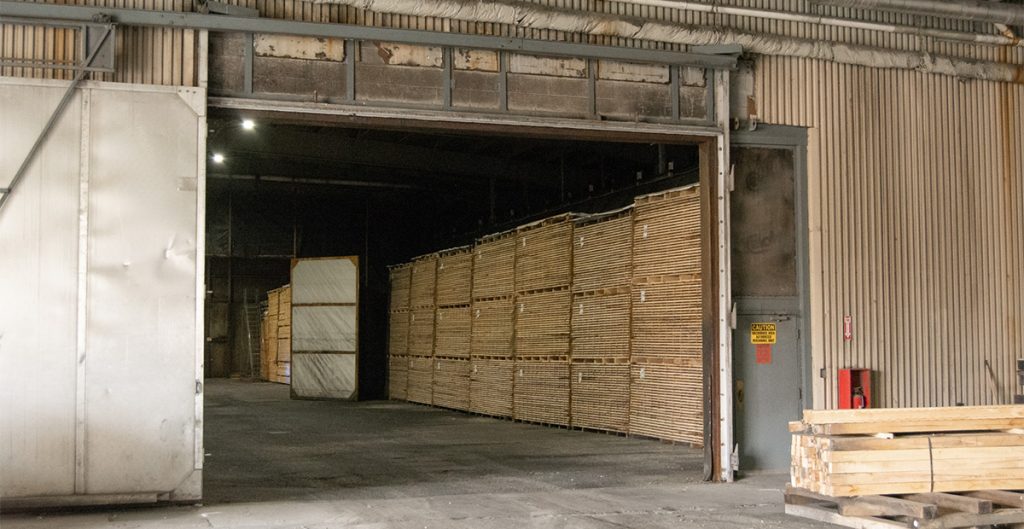 When it comes to hardwood, you should never settle for anything less than perfect. Hardwood, by its very virtue, represents reliability and durability, and so, you should receive the same qualities from your hardwood suppliers. At Gutchess Lumber, we control the process from start to finish, in order to ensure only quality products and exceptional service for our customers.
120 Years in the Hardwood Industry
Since 1904, Gutchess Lumber Co., Inc. has produced the finest quality northern hardwood lumber across New York and Pennsylvania. We made a commitment 120 years ago to provide our customers with the highest quality products and service, and we have delivered on this time and time again. With seven lumber yards and sawmills across New York and Pennsylvania, we are in the perfect area to responsibly source and harvest in prime timberland.
As a 5th generation family and employee-owned organization, we continue to strive to meet and exceed our customers' expectations. Over the course of 12 decades, we have worked on honing our craft and have built a legacy. George Gutchess built the first mill on his farm in Leeper, New York, all the way back in 1904 with the dream of being the area's go to hardwood supplier. This legacy was carried on by his son, Clair Gutchess, who developed a loyal, dedicated, and hardworking team of employees.
We believe in carrying on this legacy by acting as a beacon of reliability and quality for our customers as their go-to hardwood supplier.
Supplying Hardwood Worldwide
Our work and commitment to being the go-to hardwood supplier transcends borders. For decades, Gutchess has been an exporter of northern hardwood lumber, as a trusted supplier. Our knowledge of northern hardwoods, combined with our experience and expertise in shipping lumber internationally, has allowed us to make a global impact.
We take immense pride in being a trusted, superior-quality supplier of hardwood lumber, both internationally and domestically. We maintain excellent quality standards, while ensuring true sustainability. From Europe, to Asia, to South America, and of course, here at home in the United States too, we provide the highest quality lumber to our customers anywhere in the world.
Visit our international exports and domestic supply pages to know more about our global reach.
Trusted by Leading Hardwood Industry Organizations
At Gutchess, our reputation precedes us. We believe in honing relationships based on trust and today, we are trusted and backed by some of the leading hardwood industry organizations in the world. Some of the leading hardwood industry organizations which trust Gutchess as much as our customers do are:
A globally recognized authority and the leading international trade association for the U.S. hardwood industry, representing the committed U.S. hardwood exporters and the major U.S. hardwood product trade associations, the AHEC has trusted Gutchess Lumber for our unwavering commitment towards hardwood and for providing superior quality lumber.
The NHLA is North America's largest hardwood trade association, which has been serving the industry since 1898. This association upholds the highest standards in the industry by maintaining certain Hardwood Lumber Grading Rules. We at Gutchess Lumber strictly adhere to these grading guidelines to maintain indisputable quality and ensure that our customers can trust that they're getting superior-quality lumber.
When it comes to quality and trustworthiness, Gutchess Lumber has been standing tall for 12 decades and counting. We have made a commitment to remain a trusted supplier of hardwood lumber, both internationally and domestically, while upholding the highest standards of the industry. That's why we and our customers say, 'Be Sure It's Gutchess'.